Chatterbox UK - The Number 1 Site for Free Online UK Chat Rooms - No Sign up Needed! Re-uniting members from UKChatters, and the old UK Chatterbox

Notice how nearly all the other UK chat websites are covered in annoying, sometimes inappropriate advert banners? You don't need to put up with that - we are ad free
Why Chatterbox UK ?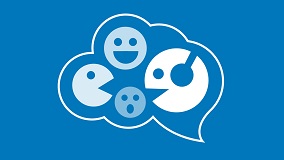 Welcome to the newly refreshed Chatterbox UK Official website! 
There used to be some brilliant online chat sites for the UK, for example, UK Chatters, and before that, the famous UK Chatterbox. Sadly, UKChatterbox (ukchatterbox.co.uk) has not been around for a long time, (apart from extremely poor imitation sites) and UKChatters was taken over a year or so ago, having been swallowed up by the owner of many international chat sites.  
This is what prompted us to set up this chat site. Our aim is to provide a friendly online UK chat room service to the people who used to enjoy the older sites, and to bring Internet Relay Chat back to life!
We Don't See Private Messages
Many other Online UK Chat, Dating and Networking sites monitor your private messages. The old UKChatters, UK Chatterbox, and the more recent ChatterboxUK are all prime examples. They stored your private chats as text files, along with your IP address, which can identify who you are, and the area in which you live. This is visible to all of their chat IRC operators, and means that your secret messaging, which you believe to be in private, actually is not.
We're different - not only we promise that we won't read your private messages, we go better - we don't have the ability to do so.

We have purposely not installed any spy modules on our servers. This means you can meet, connect, chat, flirt, and hang out with other like minded users online here without worrying that anyone other than you, and the person you talk to, can see your messages.

While we don't openly advertise sex chat, webcam girls and other seedy things, what two consenting people discuss in private, on Chatterbox UK, stays private.
Join Our Chat Rooms using any device!
Chat on mobile , iPhone or iPad , Android or any other smart phone or tablet! Unlike other sites with image and bandwidth hungry chatroom platforms, we use a simple and functional chat interface
Anonymously enter our free discussion rooms. You don't need to give us your email. Just click, to start web chat instantly! Share and exchange stories, Jokes, photos and videos with others, in the knowledge that we treat your online safety and privacy very seriously.
Notice other UK Chat Rooms don't comply with GDPR? We're different, and are 100% open with you about how we store your information, and what we do with it. We honour your right to be forgotten, and will provide any exactly what personal data we hold on you. This gives users the complete peace of mind that they will get by far the best online experience when using our chat rooms, boards, social media network or our forums. This means that whether you're here to just chat, date, flirt, webcam or just browse our singles profiles, you're in best hands.
The Power of Online Chat!
Chat Rooms are very under estimated. Did you know that over 50% of relationships now start online? You could meet a total stranger who could change your life just by signing up to this website.
Our product is different to other chat sites. You may notice that all other websites are full of annoying ads, banners, unsolicited links, and so on, because the owners ultimate Aim is to make money. We are different - this site is ran on a not for profit basis.
People come to chat sites for lots of different reasons, this could be, to find love and relationships, someone to marry and have kids with, or just to while away some time while relaxing. Others come to chat sites to find casual sex, a fling, or gay and straight hookups, or have a particular fetish to discuss. While we don't openly promote the latter, what you discuss in your own private messages, or your own private rooms, is up to you. Just don't force it on others, or talk about it in the lobby.
You can talk about literally anything in our rooms, from sports, politics, cooking, holidays, stag and hen do's - you can even create your own support network if you are a chairty. If you're looking for live webcam with Porn, Teens, and especially anything illegal, this isn't allowed here and isn't the site for you.
As well as live rooms, we also have Social Media, where members can post, share photos and videos. You can also browse our members here, look at their profile pictures, and see who you are talking to!